Sex-dolls Paola Lima & Shakira Voguel possess a great deal of pleasure poolside fucking each other. All these blow fuck in this scene and each other
Starring:
Paola Lima, Shakira Voguel
Categories:
Shemale / Tranny
Length:
24 min
Resolution:
1280x720
Format:
mp4
Size:
1960mb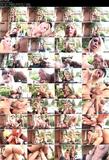 0
0

Most Viewed
Blonde Bombshell Erica Vasconcelos gets it really good in this hardcore scene with Luan. Watch this babe blow his cock real good before she fucks her real good and makes hr feel good.
Bad and naughty girls Erica Backster & Carol Vendraminy have a little bit of lesbian fun together as they go down on each other before fucking in this hot hardcore scene.
Hot hardcore scene with smoking hot tgirl Nicole Navarro & Ricco Puentes where she blows him and gets fucked real good that she takes a nice ride on his cock.
Our huge and thick cock wild ts is back in another impecable performance . SHe likes partners that dont complain about her infinity sexual energy that makes she fuck hard her partners make them feel like cunts with her impressive tool totally inside their asses. Get ready for very intense and dinamic action with nanda in her best moment comanding all scene with such explosive orgasm
Adriana Rodrigues enjoys being on top! She got an amazing body and a huge hard dick! Watch her plowing Thor's ass in this super hot TS on guy hardcore scene!